Managing a team-based project can be daunting. Communicating with your team members, sharing files, assigning tasks, tracking deadlines, and monitoring progress is overwhelming to do without the proper tools, but I have learned the value of using the following apps to stay organized and manage team members' responsibilities.
To keep project tasks and to-dos in sync, try Asana or Trello's management tools. To centralize communication and natively access Asana or Trello, download Slack's preeminent chat app. Finally, to provide a macro-level view of a project's timeline and dependencies, build a Gantt chart using the tutorial provided below. I hope that these tools help you not to work harder, but to work smarter.
Tackling Tasks:
Great at tackling assignments, Asana is the easiest way for teams to track their work. Within the app, users can create tasks, to-do lists, and projects and add due dates, assignees, followers, details, and files to those tasks. Communication is also built into the app, allowing users to make announcements, ask questions, or comment on individual tasks. Cloud storage services like Dropbox, Google Drive, Box, and OneDrive can be integrated into the app, allowing users to share files within their team.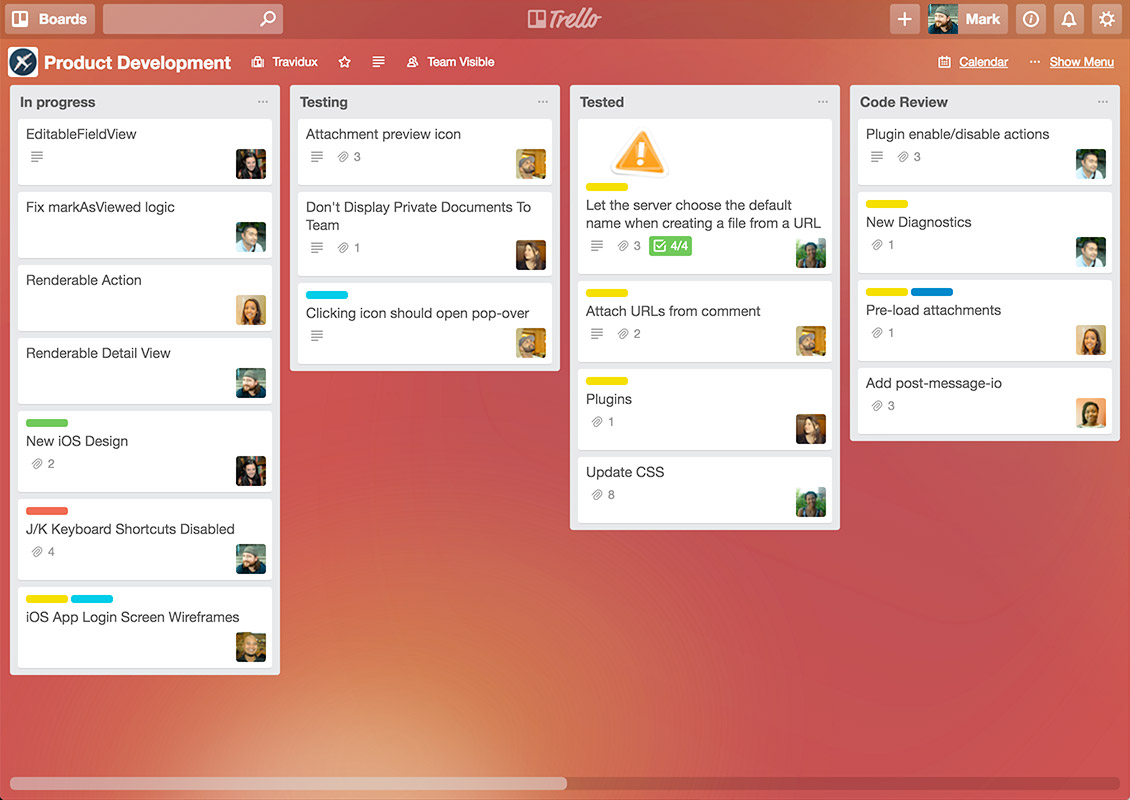 Like Asana, Trello is a task management platform, but it uses the Kanban system to organize projects. Originated by Toyota as a method to vizualize the flow of work, Kanban is the board upon which the tasks, or cards, are placed. Users can attach files, images, comment, add checklists, assign a due date or team member to each card. The platform lacks a native chat feature but can be integrated with Slack.
Centralizing Communication: Slack
Where Asana reigns over tasks and to-do lists, Slack excels at centralizing communication across projects and teams. All your team's messages, files, and services (e.g. Dropbox, Google Drive, Twitter) appear in one place and are easily findable using deep search filters. Slack users can message or call any person within the team, share and edit documents within the app, and easily search a central knowledge base that automatically indexes and archives your team's past conversations and files.
Tracking Milestones: Gantt Charts
A Gantt chart is a visual tool to illustrate a project's completion dates, progress, and milestones, as well as dependencies. Most software or templates that I have found require payment, but for those who are moderately proficient with spreadsheets, you can create a Gantt chart in Google Sheets and share it with your team members for free with this tutorial.